Forum for matematiske perler
(og kuriositeter)
Om Forum for matematiske perler (og kuriositeter)
Etter år: 2001/2002 · 2002/2003 · 2003/2004 · 2004/2005 · 2005/2006 · 2006/2007 · 2007/2008 · 2008/2009 · 2009/2010 · 2010/2011 · 2011/2012 · 2012/2013 · 2013/2014 · 2014/2015 · 2015/2016 · 2016/2017 · 2017/2018 · 2018/2019 · 2019/2020.
Foredrag 2015–2016
Bjørn Dundas:
Analysis ​is almost algebra
#
Sted:

Lunsjrommet i 13. etg., Sentralbygg 2

Tid:

–13:00

Slides:
In linear algebra we want our functions to be linear! What happens if we relax this ever so slightly?
This talk is not deep and requires next to no mathematical background – it is just for fun. Still, in the end we will have given a construction of the main actor in analysis in one sweep all the way from the natural number – I think it is a pearl.
Reinhard Siegmund-Schultze:
"German Mathematics" – A curiosity with deadly side- and after-effects
#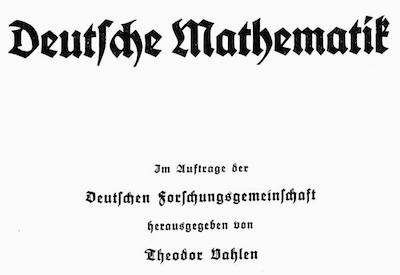 Sted:

Lunsjrommet i 13. etg., Sentralbygg 2

Tid:

–13:00

Slides:
Discussions of "styles in mathematics" have a long history. They are not necessarily nonsensical, but quite often they have had either nationalistic overtones or have reflected popular misunderstanding of mathematics. It was reserved to the dictatorial regime of the German Nazis after 1933 that such pseudo-scientific talk about a "German mathematics", which was allegedly superior at least for teaching "German students", was supported even by some able mathematicians such as Ludwig Bieberbach. They used it to systematically discriminate against "foreign" and "Jewish" mathematics and to support the persecution of colleagues, in singular cases with deadly consequences. In addition to devastating emigration the foundation of a journal with the same name "Deutsche Mathematik" (1936) was another consequence of Nazi rule, which in the end damaged the development of German mathematical teaching and research.
Christian Skau:
John Forbes Nash Jr. (1928–2015) – An extraordinary mathematician
#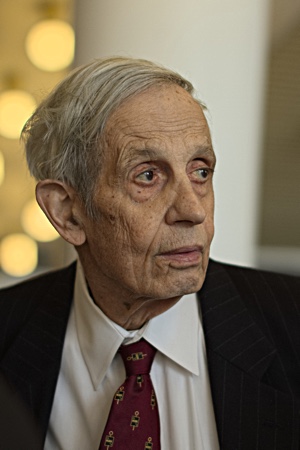 Sted:

Lunsjrommet i 13. etg., Sentralbygg 2

Tid:

–13:00
In the annals of mathematics the story of John Nash stands out as something unique and enigmatic, which has fascinated both the mathematical community and the public at large. Nash early on craved recognition of his mathematical achievements, being bitterly disappointed that he did not get the Fields Medal in 1958. The crowning recognition of his mathematical achievements came late in his life when he was awarded the Abel Prize in mathematics in 2015 (a prize he shared with Louis Nirenberg), the prize being handed him by King Harald in the Aula in Oslo on May 19th this year. As we all know he and his wife Alicia were tragically killed in a car accident four days later on their way back from Oslo.
In this talk we will focus on the three works of Nash from the 1950s that astonished and dazzled the mathematical community and for which he won the Abel Prize. We will also comment on his Ph.D. thesis from Princeton University in 1950 that eventually resulted in him being awarded the Nobel Memorial Prize in Economic Sciences in 1994.
We will also show an excerpt from a documentary on Nash's life that was made in 2001 (which incidentally was the same year that the Oscar winning movie A beautiful mind, starring Russell Crowe as Nash, was released). The excerpt covers the period 1948–1959; specifically, starting when Nash was admitted as a graduate student at Princeton University in 1948 and ending with the onset of paranoid schizophrenia in early 1959 while on the faculty at MIT.
Mats Ehrnström:
Water Waves – a mathematician's apology for dispersive equations
#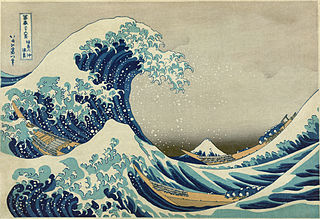 Sted:

Lunsjrommet i 13. etg., Sentralbygg 2

Tid:

–13:00
Starting from classical theory, and a naïve understanding of nonlinear equations, we consider what is known for waves in water from an analytical perspective. The talk is primarily aimed at those without prior knowledge of the field, but at the end we also discuss some of the latest developments in the field. There will be many pictures, and some refined mathematics for the aficionados.
Anders Hoff:
An introduction to algorithmic art
#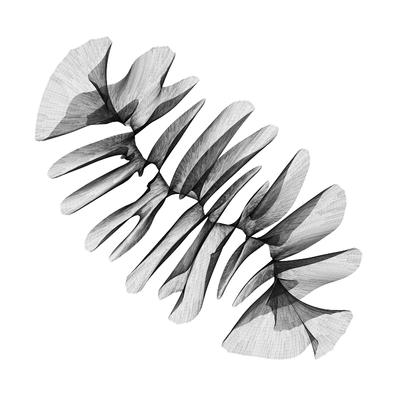 Sted:

Lunsjrommet i 13. etg., Sentralbygg 2

Tid:

–13:00
I finished studying numerical mathematics at NTNU in 2012. Since then I have been experimenting with a large number of algorithms for creating interesting visualizations and art. Often I try to recreate biological or other behaviour that can be observed in nature. The challenge is to mimic this behaviour using as few and as simple rules as possible. Sometimes I manage to recreate the phenomenon I set out to create, and sometimes not. More often than not I get something interesting, even if it is not always what I expected.
Art created using algorithms are often called algorithmic art. This is a category of generative art, which according to Wikipedia "refers to art that in whole or in part has been created with the use of an autonomous system. An autonomous system in this context is generally one that is non-human and can independently determine features of an artwork that would otherwise require decisions made directly by the artist." These autonomous systems can be abstract computational algorithms or mathematical constructions, as well as mechanical contraptions like a spinning top that draws spirals on paper.
This talk will give a brief, and somewhat biased, introduction to the area of generative art with an emphasis on algorithmic art and mathematics. It will introduce some more or less well known artists. Both artists from the advent of computer programming in the 60's, as well as some considerably more modern ones. We will also touch on some of the techniques that are well suited for visualization of various algorithmically generated structures. Additionally I will introduce several of the algorithms I have been working on. I will mention some of the inspirations and challenges, and I will demonstrate the principles behind several algorithms using animations.
Examples of my work can be seen at http://inconvergent.net.
Renate Tobies:
Applied Mathematics – A Third-Rate Discipline?
#
Sted:

Lunsjrommet i 13. etg., Sentralbygg 2

Tid:

‒13:00
Around 1900, mathematics became a constitutive element of the newly formed technical sciences (electrical engineering, mechanical engineering, etc.). It was in this context that mathematicians began to discuss, in concrete terms, what was meant by "applied mathematics". Developments in Germany, initiated by Felix Klein (1849‒1925), played a leading role in this international process.
The Norwegian mathematician Sophus Lie (1842‒1899), who worked closely together with Klein in the 1870s, did not exactly admire Klein's efforts outside of pure mathematics. In the 1890s, Lie wrote a letter to a mathematician from the University in Leipzig, in which we can read: "To me, Klein is comparable to an actress who, in her youth, enchanted audiences with her good looks but then later on had to rely on increasingly objectionable means to achieve success at third-rate venues."
This lecture will demonstrate that Felix Klein, far from working at third-rate venues, was rather far ahead of his time in supporting all avenues of mathematics and its applications. It will be shown especially that Klein's efforts were part of an international process of developing numerical, graphical, and instrumental methods for applications of mathematics. Klein arranged for Carl Runge (1856‒1927) – the founder of modern numerical analysis – to become the first full professor of applied mathematics at a German university. Students, including Runge's children Iris and Wilhelm, had been trained in these methods, and found positions in industrial laboratories in Germany and abroad. Klein's efforts could be said to represent one of the impetuses behind the use of innovative industrial mathematics at German electrical companies. In my presentation, I intend to discuss the beginnings of industrial mathematics with the example of Carl Runge's eldest daughter, Iris Runge (1888‒1966). (See: Renate Tobies, Iris Runge: A Life at the Crossroads of Mathematics, Science, and Industry. With a Foreword by Helmut Neunzert; Revised by the Author and Translated by Valentine A. Pakis. Birkhäuser: Basel 2012).