Forum for matematiske perler
(og kuriositeter)
Om Forum for matematiske perler (og kuriositeter)
2001/2002 · 2002/2003 · 2003/2004 · 2004/2005 · 2005/2006 · 2006/2007 · 2007/2008 · 2008/2009 · 2009/2010 · 2010/2011 · 2011/2012 · 2012/2013 · 2013/2014 · 2014/2015 · 2015/2016 · 2016/2017 · 2017/2018 · 2018/2019 · 2019/2020 · 2020/2021 · 2021/2022 · 2022→.
Foredrag 2010–2011
Petter Andreas Bergh: Rational points on elliptic curves – a beautiful subject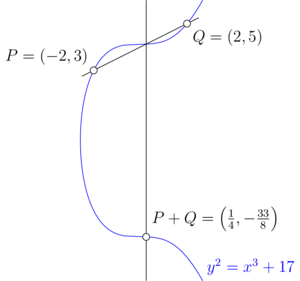 Sted:

Lunsjrommet i 13. etg., Sentralbygg 2.

Tid:

Fredag 18.03.2011 klokken 12.15–13.00.
Many problems in number theory can be described geometrically in terms of plane curves with rational coefficients. Namely, given such a curve, does it contain points whose coordinates are integers or rational numbers? If so, how many such points does the curve contain? In this talk, we shall take a closer look at the elliptic curves, where the theory is particularly nice. For such a curve, the set of rational points form an Abelian group, and L.J. Mordell proved in 1922 that this group is finitely generated. The famous Birch and Swinnerton-Dyer Conjecture relates the rank of this group to a certain Taylor series, and is one of the unsolved Clay Institute Millennium problems. This talk is informal and non-technical.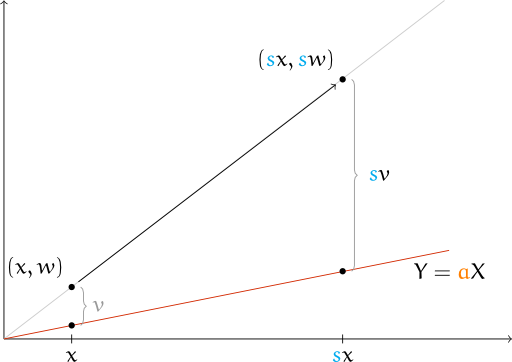 Sted:

Lunsjrommet i 13. etg., Sentralbygg 2.

Tid:

Fredag 18.02.2011 klokken 12.15–13.00.
Ved kommunevalget høsten 2011 skal internettstemmegivning prøves for første gang i Norge. I Norge forventer vi både hemmelighold og å få avgi stemme uten utilbørlig påvirkning. Sofastemmegivning innebærer derfor et variert og utfordrende trusselbilde i forhold til papirstemmer valgt i et avlukke.
En viktig trussel er at datavirus kan forsøke å endre stemmen før den forlater velgerens datamaskin. Vi skal se på hvordan kryptografi og litt enkel matematikk skal sette velgeren i stand til å oppdage om et virus har tuklet med stemmen.
Helge Holden: A simple look at the Navier–Stokes equations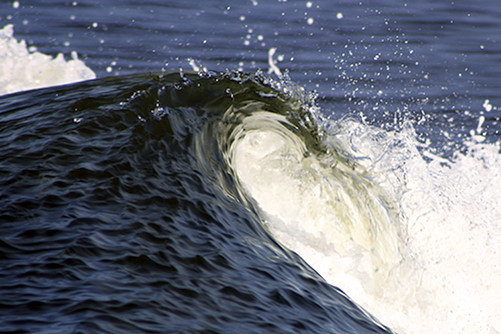 Foto
: Malene Thyssen
Sted:

Lunsjrommet i 13. etg., Sentralbygg 2.

Tid:

Fredag 28.01.2011 klokken 12.15–13.00.
In this talk I will survey the history and development of the Navier–Stokes equations. These nonlinear partial differential equations describe the flow of general fluids such as water and air. Despite extensive efforts by generations of mathematicians, the question of existence and uniqueness of solutions to these equations is open, and it is one of the Clay Institute Millennium problems with a one million dollar award for its solution.
Finn Klingenberg Holme*: Eureka! (Om AHA-opplevelser ved løsninger av matematikkproblemer)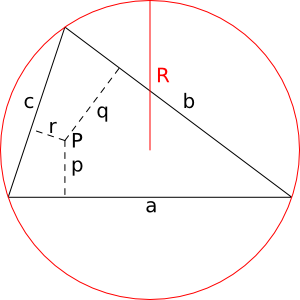 Sted:

Lunsjrommet i 13. etg., Sentralbygg 2.

Tid:

Fredag 19.11.2010 klokken 12.15–13.00.

Oppgaver:

Utvalgte oppgaver.
Ni av dem på ett ark for utskrift, på separate ark for lesing på skjerm.
Rundt om i hele verden arrangeres det årlig matematikkonkurranser som kulminerer med den internasjonale matematikkolympiaden hver sommer. Disse såkalte IMO-er samler deltakere fra ca 100 land, og i mange land legger de stor vekt på disse.
Som forberedelser til disse utarbeides det i de deltakende land treningsoppgaver som likner på de man vanligvis gis i IMO, nemlig innenfor feltene algebra, tallteori, geometri og kombinatorikk. I tillegg til at det konkurreres i hvert enkelt land fins det også konkurranser der flere land deltar. Eksempler på slike er den Nordiske konkurransen, Baltic Way, Balkanolympiaden, konkurransen mellom de spansktalende og portugisisktalende land, osv. Til og med landskamper mellom to land arrangeres, som for eksempel mellom Storbritannia og Ungarn. Jeg har valgt å vise enkelte oppaver fra slike «lokale» konkurranser i tillegg til enkelte oppgaver gitt til IMO. Jeg får ikke tid til å løse alle oppgaver jeg har plukket ut, men de kan jo dere kose dere med i ledige stunder.
Oppgavene er gjengitt i den rekkefølgen jeg kommer til å gjennomgå dem (se under «Oppgaver» ovenfor).
* Ski videregående skole
Johan Aarnes: Christoffer Columbus – mannen som fant en ny verden fordi han ikke kunne geometri.
Sted:

Lunsjrommet i 13. etg., Sentralbygg 2.

Tid:

Fredag 22.10.2010 klokken 12.15–13.00.

Slides:
Columbus var en vanskelig mann, for makteliten i Spania som ga ham mulighet til å reise, for mannskapet på skipene hans og ikke minst for de innfødte som var uheldige nok til å bo der han landet på sine ekspedisjoner. Men han har også vært vanskelig for ettertiden. Mytene er mange og sannheten fortsatt uklar på en del punkter. De siste tiårs forskning har imidlertid kastet nytt lys over noen av disse spørsmålene:
Hvordan greide han å overbevise Ferdinand og Isabella om at det var verd å satse på foretaket – mot alle sakkyndige råd?
Hvordan var det mulig å regne så feil når det gjaldt avstanden til "India"?
Hvordan kunne han ta så feil med hensyn til hvor han faktisk havnet?
Hvor havnet han egentlig?
Hvorfor fortsatte han å insistere på at han hadde kommet til "India", like til sin dødsdag?
Hvorfor forfalsket han journalene angående lengdegrader?
I foredraget skal jeg ta for meg og prøve å besvare spørsmålene ovenfor. Jeg skal avslutte med en ganske liten matematisk perle. Hadde Columbus funnet den, ville han sannsynligvis kastet den langt vekk, fordi den hadde satt en definitiv bom for hans planer om å seile vestover for å komme til India. Og Amerika hadde forblitt uoppdaget – en stund.til. Det handler om det vi kan kalle "verandametoden for beregning av jordens størrelse".
Christian Skau: The lemniscate and Abel's discovery of complex multiplication for elliptic curves.

Sted:

Lunsjrommet i 13. etg., Sentralbygg 2.

Tid:

Fredag 08.10.2010 klokken 12.15–13.00.

Slides:

Slides from the lecture (pdf)
In the last section (Section VII) of his classic book on number theory, Disquisitiones Arithmetica, where the problem of constructing regular polygons is discussed, Gauss made the following cryptic remark which caught Abel's attention:
Ceterum principia theoriae, quam exponere aggredimur, multo latius patent, quam hic extenduntur. Namque non solum ad functiones circulares, sed pari successu ad multas alias functiones transscendentes applicari possunt, e.g. ad eas, quae ab integrali

pendent, praetereaque etiam ad varia congruentiarum genera.
(The principles of the theory which we are going to explain actually extend much farther than we will indicate. For they can be applied not only to circular functions but just as well to other transcendental functions, e.g., to those which depend on the integral

and also to various types of congruences.)
From his sojourn in Paris in the autumn of 1826 Abel wrote to his mentor Holmboe in Christiania (today's Oslo): "… I have lifted the mystery which has rested over Gauss' theory of the division of the circle; I see now clear as daylight how he has been led to it…"
What Abel is referring to is his discovery of the phenomenon of complex multiplication for elliptic curves (or functions), exemplified by the division of the lemniscate arc. This was a momentous discovery. In fact, when Jacobi many years later was told by Gauss that he had much earlier made the discovery that Abel was referring to, Jacobi in exasperation blurted out: "Why in heaven's name did you not publish your greatest discovery!?"
In my talk I will give a mostly elementary explanation and background for all this, and I will indicate why complex multiplication is so important in the arithmetic theory of elliptic curves.
Nadrian C. Seeman: Using the information of DNA to direct the assembly of structures with designated topologies.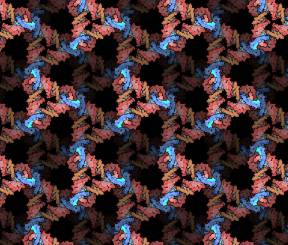 Sted:

Lunsjrommet i 13. etg., Sentralbygg 2.

Tid:

Fredag 10.09.2010 klokken 12.15–13.00.
Branched DNA molecules are ideal building blocks for constructing topological targets. It is easy to design N-connected objects and lattices using branched DNA molecules with N arms. The branch points correspond to the vertices and the edges are conventional DNA double helices. In addition, the double helical nature of DNA enables further control of topology, because a half-turn corresponds to a node or a crossing in a knot or a catenane. This fact has enabled us to make small knots, and to construct Borromean rings.
---
We are privileged to have one of this year's recipients of the Kavli Prize in nanoscience, professor Nadrian C. Seeman, Dept. of Chemistry, New York University, to give a talk at our "Perleseminar".